Depute Lord Provost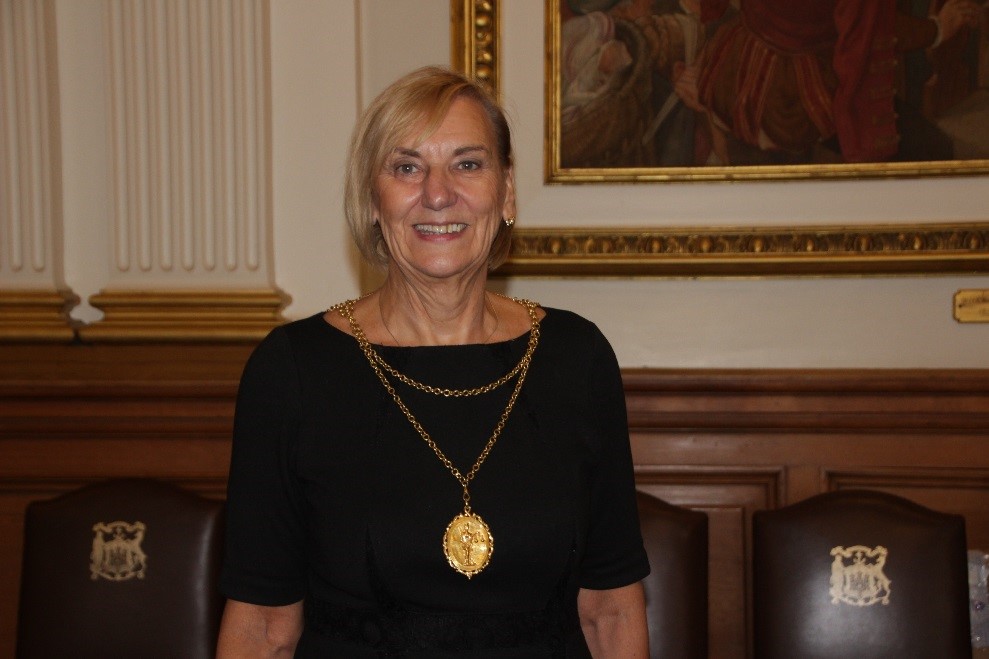 The role of the Depute Lord Provost is to support the Lord Provost by deputising for him when he is not available. The position is currently held by Councillor Joan Griffiths MBE. Joan represents the Craigentinny/Duddingston Ward in Edinburgh and has lived in this area for over 40 years and worked for Midlothian Council's Adults & Community Care as a Client Relations Officer.
Joan has been Chair of The Action Group, a voluntary organisation who work with children and adults who need additional support to live in the community. She was also a founder member of an early counselling service for parents of children with special needs and a Listener for the Ripple Project, a local voluntary organisation. In 2010, Joan received an MBE for her voluntary work with people with a learning disability across Scotland.
Joan was a Justice of the Peace for 20 years and is an active member of her local Church and is Joint Session Clerk. Her other interests include dressmaking, reading, following her local football team (Heart of Midlothian) and spending time with her grandchildren.
Joan was elected to the position of Depute Lord Provost in June 2017.
Message from Joan Griffiths MBE
"It is a great honour to be Depute Lord Provost for my home City, a City that I love. In my Civic role I have met both residents and visitors of this great City and I am extremely proud to have had the pleasure of meeting so many interesting people, from local people who have achieved great things, to world dignitaries."